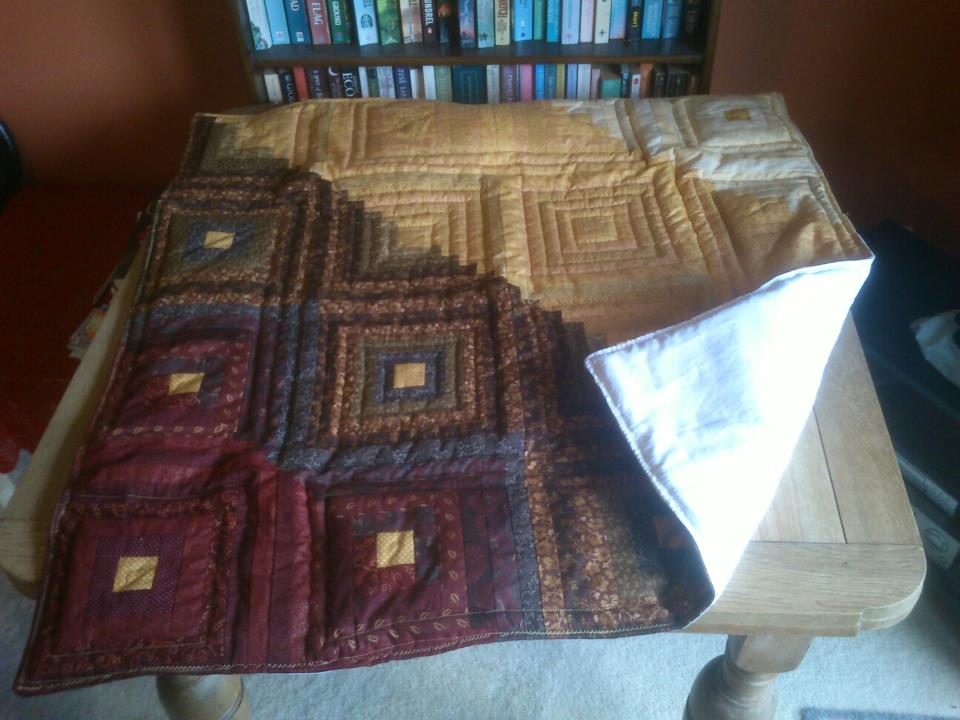 Pincnic blanket
This was made out of a large stack of fat quarters i had accumulated, as an experiment in colour blending. I'm happy with the colours, but the sewing is very rough and full of mistakes. I kind of ran out of patience. The back is cut out of an old shower curtain to make it somewhat waterproof for picnics on the beach.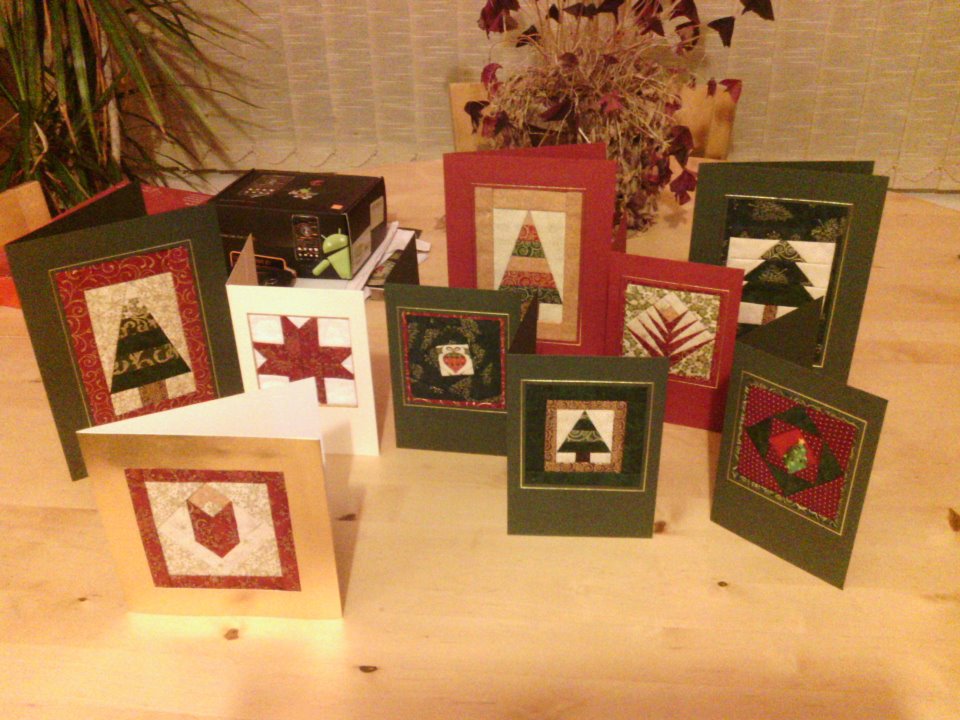 2011 Christmas cards
Decided to give card-making a go, but using patchwork techniques. Melanie from Melanie Fabrics got me started with some great patterns. I didn't quite make enough for everyone this year, so sorry to those who missed out...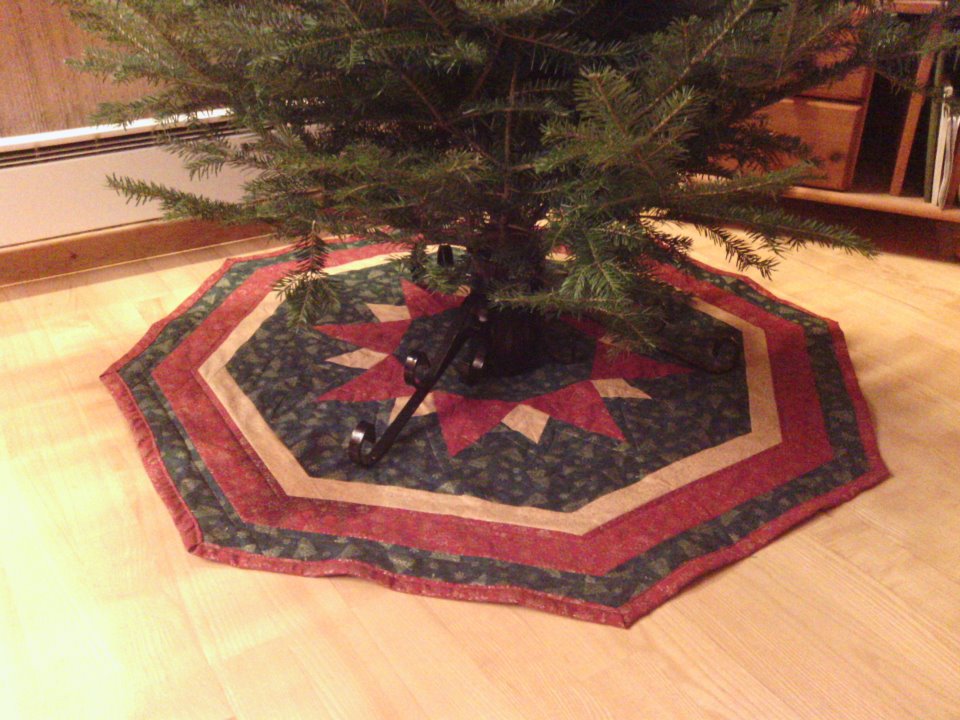 Christmas tree skirt
The old Christmas tree skirt was starting to look very old, and last year dad commented on it. So I decided to make a new Christmas tree skirt. Also finished just in time, with minutes to spare, but looks pretty good if I do say so myself. It was a trade off between making it big enough to fit lots of presents, but small enough to finish on time...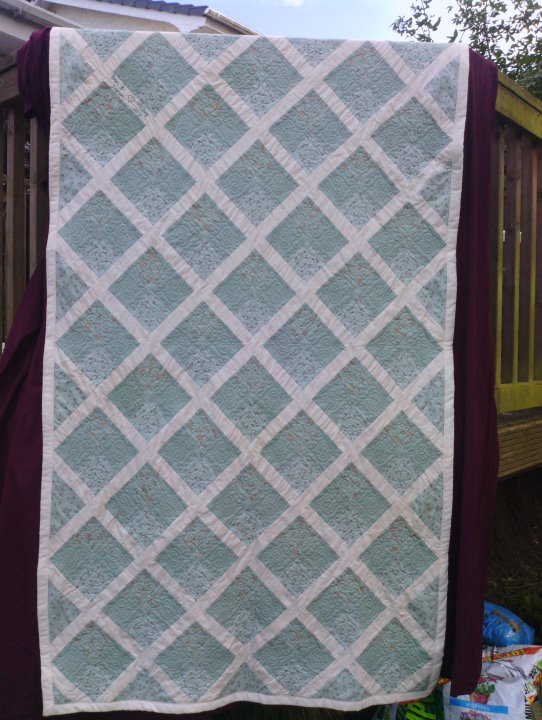 Wedding gift for Ben & Sarah
I wanted to make a special wedding gift for some good friends, and so I started this quilt. Quite a simple design, but very detailed hand quilting meant it took a very long time to finish. I got it done just in time. Colours and design were chosen to fit in with their living room colour scheme. It is not quite double bed size, but big enough for two people snuggled on the couch.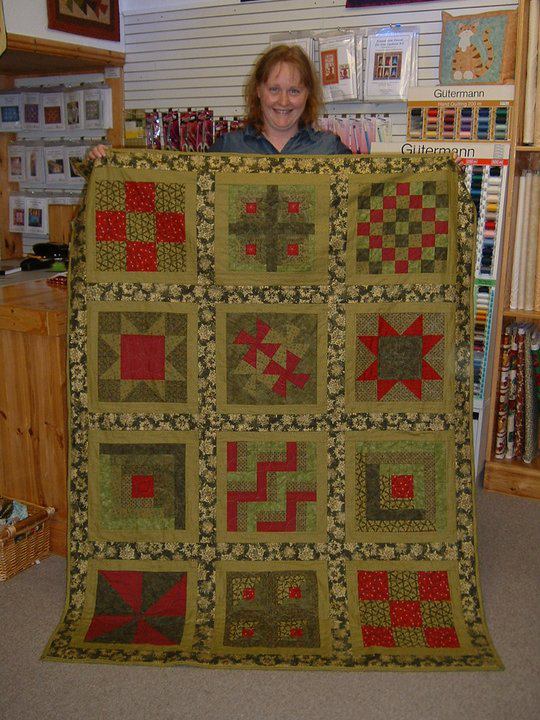 Prize winning sampler
When I realized how difficult it was to make a good quilt, I signed up for a beginner course at Melanie's Fabrics in Capel Banger. Under Melanie's excellent tutelage, I apparently learned quite a bit. For my beginner sampler, started on that course, won a prize at the Talybont village show in 2011!